Stuff I like!!
So, this is where I intend to post a few words about CD's that I'm listening to and deeply affect me. Hopefully you will be curious enough to check some of them out since all these recordings are very dear to me!
Arve Henriksen-Chiaroscuro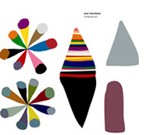 I have had the good fortune to work with Arve on a number of occations and it has always been an amazing experience. He is a unique musician in every way. Anyone who has heard his trumpet playing knows what I'm talking about. This is his second soloalbum, the first one Sakuteki was a work of intense beauty but this one is even more beautiful!! I can't say enough about this CD. I haven't been able to stop listening to it since I first heard it and it affects me deeply each time. Needless to say his trumpet playing is amazingly lyrical and heartfelt throughout but his singing is perhaps even more gorgeous and moving. Those who only know Arve's playing through Supesilent or Food are in for a delightful surpise since his playing here is very different. A must in any good CD collection!!!
Robert Wyatt-Rock Bottom
Although I have know about Robert Wyatt for a few years I had not heard anything of his until recently. The first song of his that I heard was "Alliance" which is a stunningly beautiful song with great lyrics. I then got Rock Bottom his second solo album. It is a masterful piece of work filled with great songs and full of surprising elements. His beautiful high voice is so moving that one almost forgets how serious and political his lyrics are. I fortunately have a lot more to discover in Wyatts music. I'm quite anxious to check out his newest CD "Coockooland"
David Sylvian-Blemish
I have heard quite a bit of Sylvians music through the years, since Skuli Sverrisson has always been a fan of his music. I never really connected until I heard this album! The title track sets the pace with drony vibrato guitar and his stunning voice and probably the best vocal sound I have ever heard!! The sound on this CD is exceptionally good and has a very unique character. Despite the fact that the tracks are played by 3 very different musicians (Sylvian, Derek Bailey and Fennesz) the album is a very strong whole. Sylvian ties it all togeather with his beautiful melodies and great voice.
Mark Hollis-Mark Hollis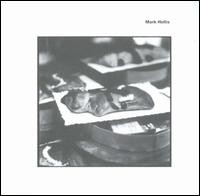 What can I say, I have been a big fan of the last 2 Talk Talk albums for years and anxiously waiting for a release by Hollis. Not surprisingly it continues along the path that Laughing Stock set but takes everything further. The minimalism and purity of sound is taken further as well as the slow pace and acoustic quality or even chamber-like quality of the pieces. Hollis's voice continues to move me deeply and the arrangements and writing is strong as any work he has ever done.
Yeah No-Swell Henry

OK, it may be questionable to put my close friends work on here (especially since I play on the album!!), but this CD is a gem. Chris and the band continue to "simplify" the tunes for a stronger and more direct impact. Great writing from Chris and Skuli are of course key to the success of this CD but so are the arrangements and contibutions of everyone involved. The CD is such a strong statement and so direct in it's "simplicity". Don't get me wrong there is nothing really simple about this music or the musicians approach. It is just that it sounds remarkably effortless and clear and there is never a moment of doubt or questioning at any time.
Cuong Vu-Come play with me

Damn, yet another friends album!! Well I have remarkable friends!! Cuong has along with Arve Henriksen the most beautiful trumpet sound in the world, thank you very much!. And this is the perfect setting for his sound to really blossom. He has the mid and upper frequencies pretty much to himself and has plenty of room for all his beautiful sonic explorations. But more importantly, his gorgeous lyrical writing comes very clearly across and never falls into the pit of being predictable or cheesy. The arrangements and the strong contributions of Stomu and John Hollenbeck have a lot to do with the success of this approach.
Hamlet Gonashvili-Hamlet Gonashvili

Gorgeous, gorgeous, gourgeous!!! Nothing else to say really. Hamlet is a singer from Georgia who unfortunately has passed away but some of his finest work is preserved on this great CD!
Blonde Redhead-Misery is a butterfly

More friends! I've been a fan of Blonde Redhead for many years and I can easily recomend all of their CD's. This however is the most recent one and thus featured here. It actually contains some of their finest work to date. I've listened to this CD more often than I care to remember! Great tunes, great lyrics, great arrangements, great sound and fantastic playing!! What more can you ask for??
Stina Nordenstam-This is

Stina is a recent discovery for me although I've heard Skuli Sverrisson talk about her for some years and I've heard a few tunes that just didn't resonate with me at the time. Now however I've seen the light and can be considered a genuine fan! Her voice and the tunes on this on this CD are enough reason to check it out but on top of all of that the arrangements and production in general are superb. The sound is fantastic and has a caracter all its own. The only thing that I don't really like is the singing of Brett Anderson, Stina's voice is SOOOO much more interesting!!
Johann Johannsson-Virdulegu Forsetar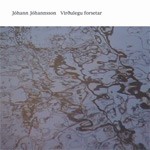 OK, this is turning into a promo page for my friends music!!! Well, so be it. As long as my friends keep putting out great music a will keep promoting their work!!! So, for those who don't know Johann, he is a member of Apparat Organ Quartet and Kitchen Motors and has composed quite a lot of music for film , dance and theater. This piece is for wind instruments, electronics and organs. It consist of one simple theme played by the wind instrumenmts and is repeated with slight variations in instrumentation and voicings. The electronics and organs add color and mystique. A hypnotizingly, beatutiful work that comes as 2 CD's one in surround and the other a regular stereo CD.